Regular price
1.199,00 DKK
Sale price
599,00 DKK
Unit price
per
Sale
Sold out
Low stock: 1 left
Pay with MobilePay

Pay quickly and easily with MobilePay and many other payment options
FREE SHIPPING ON ORDERS OVER DKK599

Safe delivery within 1-3 working days and free shipping if you order for more than DKK 599.
30 DAY RETURN RIGHT

We know it can be difficult to choose the right size or fit. That's why you always have a 30-day right of cancellation on all goods and easy returns with our return portal.
BONUS! YOU SUPPORT YOGA FOR YOUTH

Every time you buy a GOYOGI product, you help support our YOGA FOR YOUTH FOUNDATION.
read more here
😍 Handpicked Recommendations
Tibetan Tingsha - Brass colored

1.199,00 DKK599,00 DKK

+
---
Tibetan Tingsha has for centuries been used for prayer and rituals within Tibetan Buddhism. They consist of two cymbals/cymbals that are connected to each other, when they sound together a very clear and harmonic overtone is produced.
You can and must use Tingshas exactly as it fits into your own life, but traditionally the high vibration/tone is used e.g. to cleanse temples or homes of energy and as offerings to "hungry ghosts" in Sanskrit "Preta"
In recent times, Tingsha is often used in meditations and in yoga teaching, as the start and end of a session or personal practice.
These amazing Tibetan Tingsha are made in a small family workshop located in Kathmandu, Nepal. The family has continued an ancient tradition for generations, and has supplied Tinghsa to a number of monasteries, primarily in Tibet.
The two cymbals are decorated with the 8 sacred symbols from Tibetan Buddhism also known as "Ashtamangala". They consist of a very high quality bronze and metal mixture. Each cymbal is connected by chain and leather strap.

Each set of cymbals is paired based on their overtones and comes in a hand-engraved copper box from the same workshop.
Weight: approx. 1.5 Kg
View full details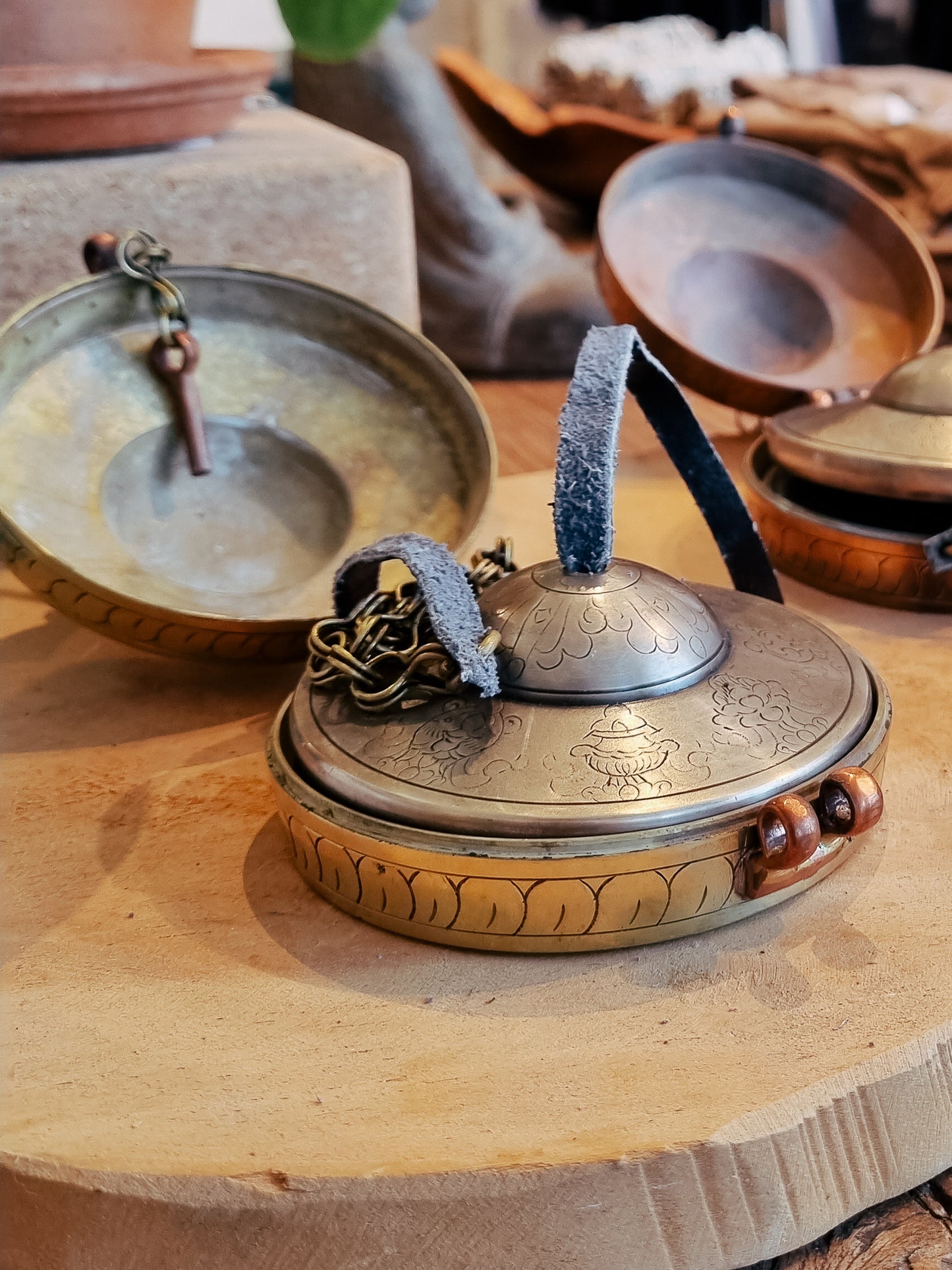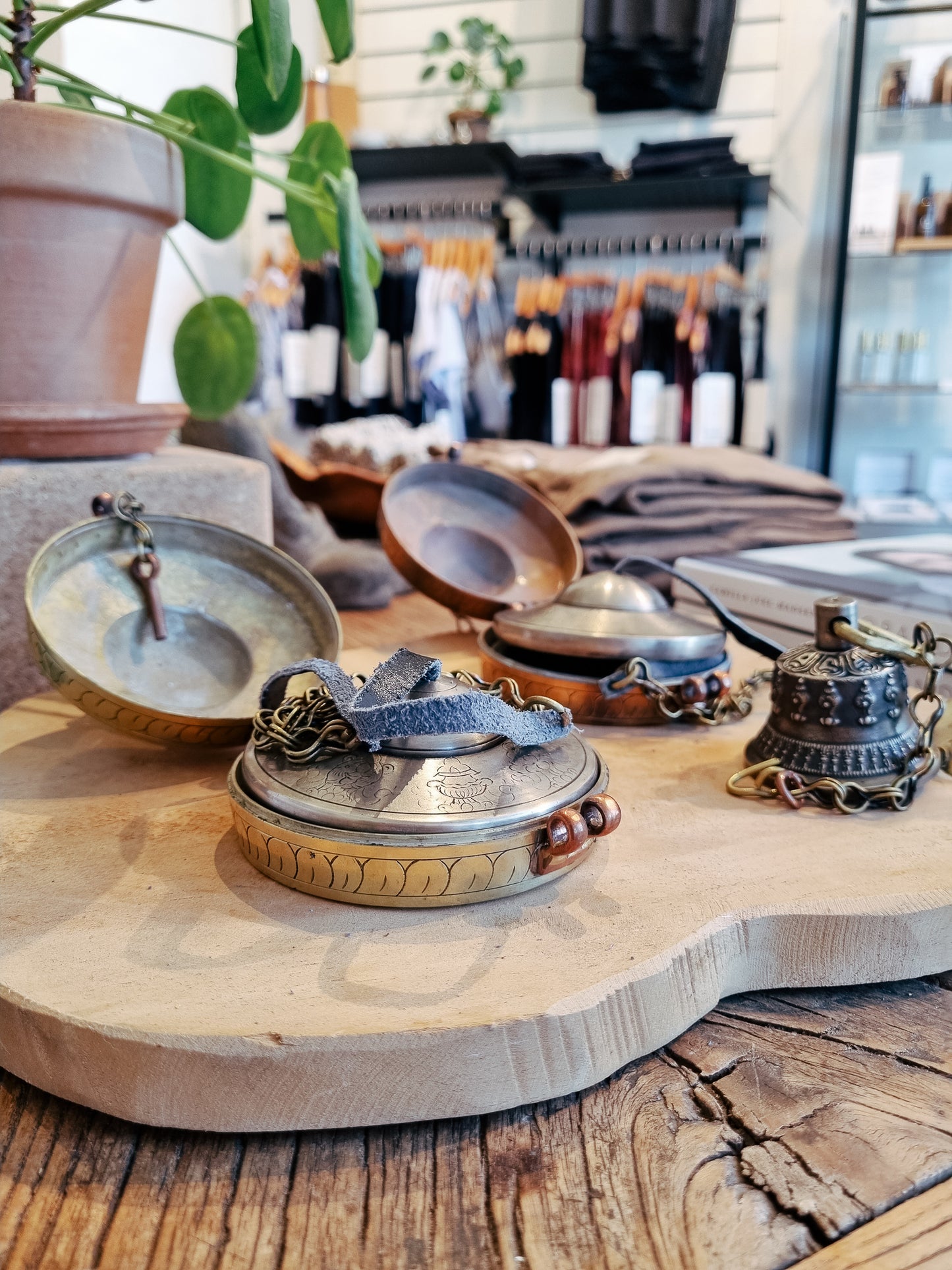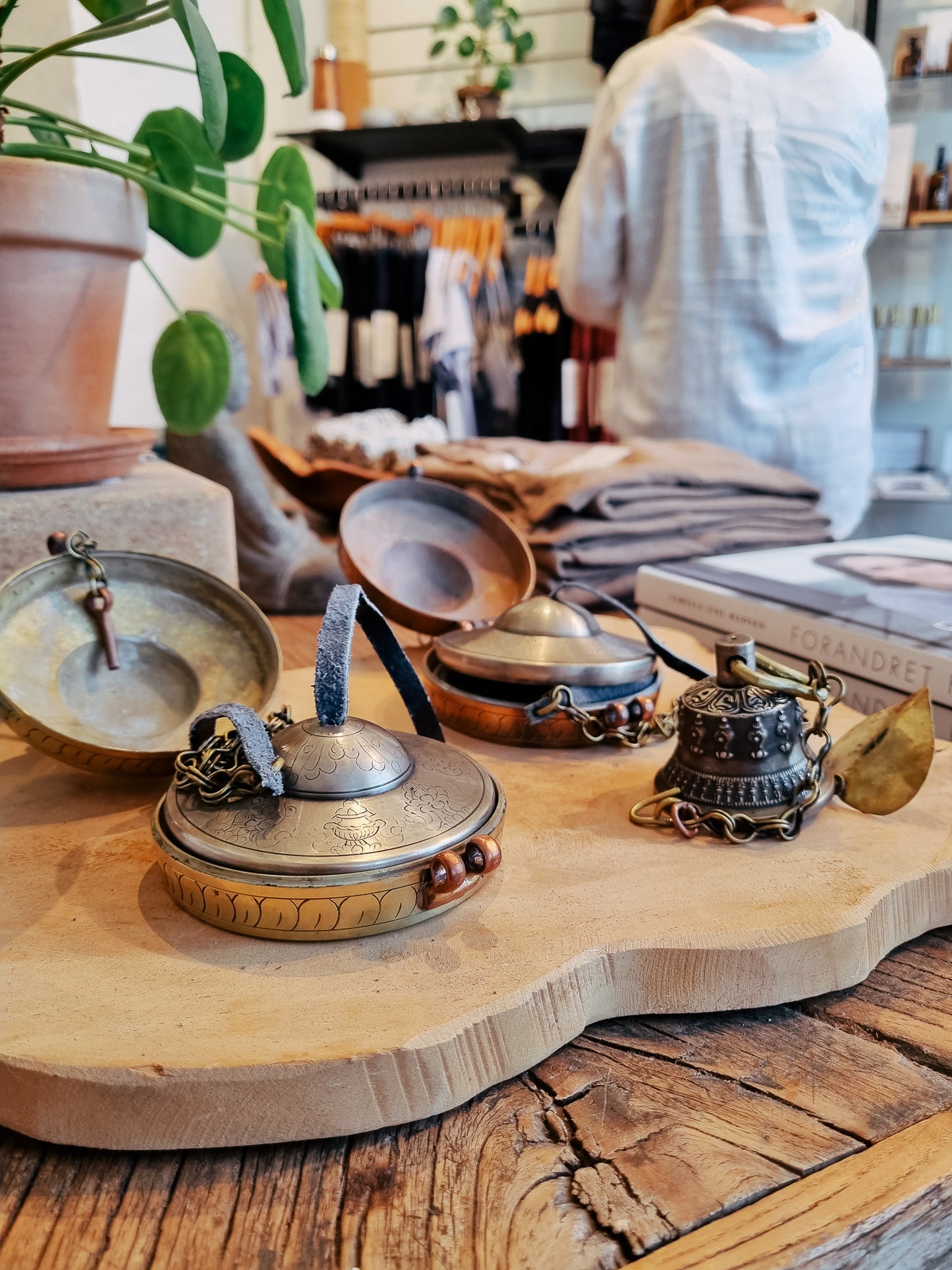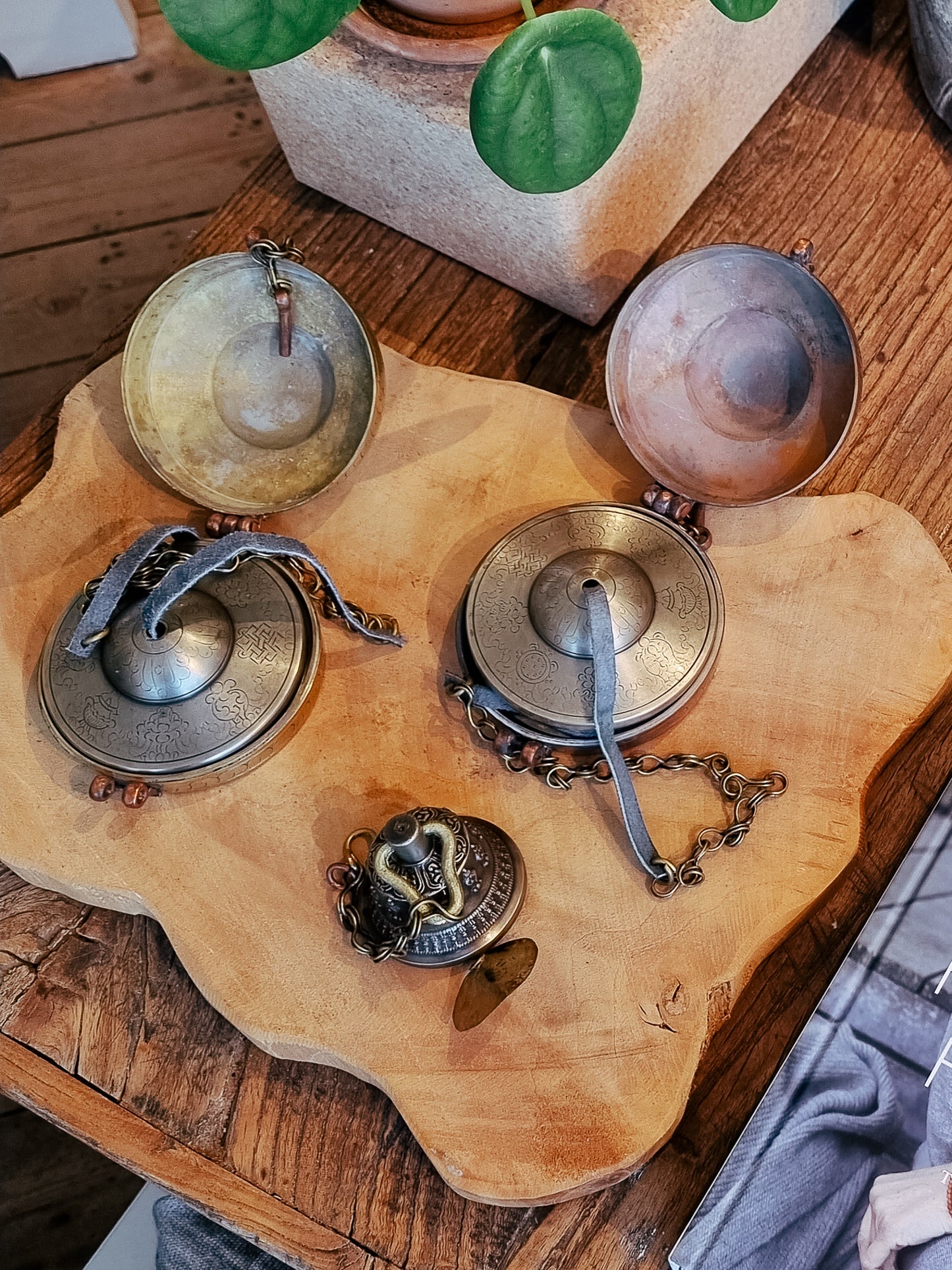 Would you like to start meditating? Would you like to create a dedicated space for your new practice?

Then here is the perfect bundle for you - quite simply!

A fantastic meditation pillow + supportive zabuton.

Right now you get a whopping 30% off!

The meditation cushion is filled with fine buckwheat hulls, so that it can be adjusted down in height as you become more flexible. The large floor pillow is filled with cotton and both pillows have a removable and washable cover made of the most delicious organic cotton.

You can choose from our seven beautiful shades and you can now also mix and match colors so that you get exactly the look you want.
Begin meditation bundle
Combine your colors and get off to a good start